Hello everyone, John Marsh here. Today i am back again with yet another simple tutorial to share with you. As you know i always keep things simple so that non tech guys can understand everything easily. I must say that i am getting lots of emails with positive feedback, So thank you for the appreciation.
In today's guide we will be covering Samsara market. Although there aren't any reports of phishing scams related to Samsara market but still as a good practice i think it is important for you to follow this guide to keep yourself protected all the times. My main focus will be to keep this guide as short as possible while sticking to the point and showing you a fool proof way to say good bye to phishing forever. This is extremely easy guide and is best for newbies. So lets get started.
There are two types of phishing. (1) Simple (2) Advance. I'll explain these methods briefly and then give you a simple 4 step guide to get 100% protection. I promise it'll be very simple and extremely easy to understand.
What is Simple Phishing: A scammer Sets up a fake login page with same design to give it a real look. When someone tries to login, he is simply given a wrong password message or he is redirected to the real website's login page. This kind of phishing method is very easy to spot and can be avoided by simply enabling the pgp 2 factor authentication.
What is Advance Phishing Method: A scammer sets up a fake website and uses a Proxy behind the scenes to fetch the real website. The only thing he is controlling is the deposit and withdrawal addresses, rest of the website is real because it is being fetched by the proxy in real time. This kind of phishing attack is very hard to spot and most victims think they have been scammed by the website because everything seems to be legit but in fact it isn't.
Samsara Market Fool Proof Phishing Protection
The First thing you should do is always get the links from a trusted source for example like darknetstats etc. This is the most important step, So don't forget to follow this.
Compare the link inside the captcha with the link in your browser's address bar. Again very important step. If you don't see the link in captcha or if it's different from the link in address bar then this is a phishing site.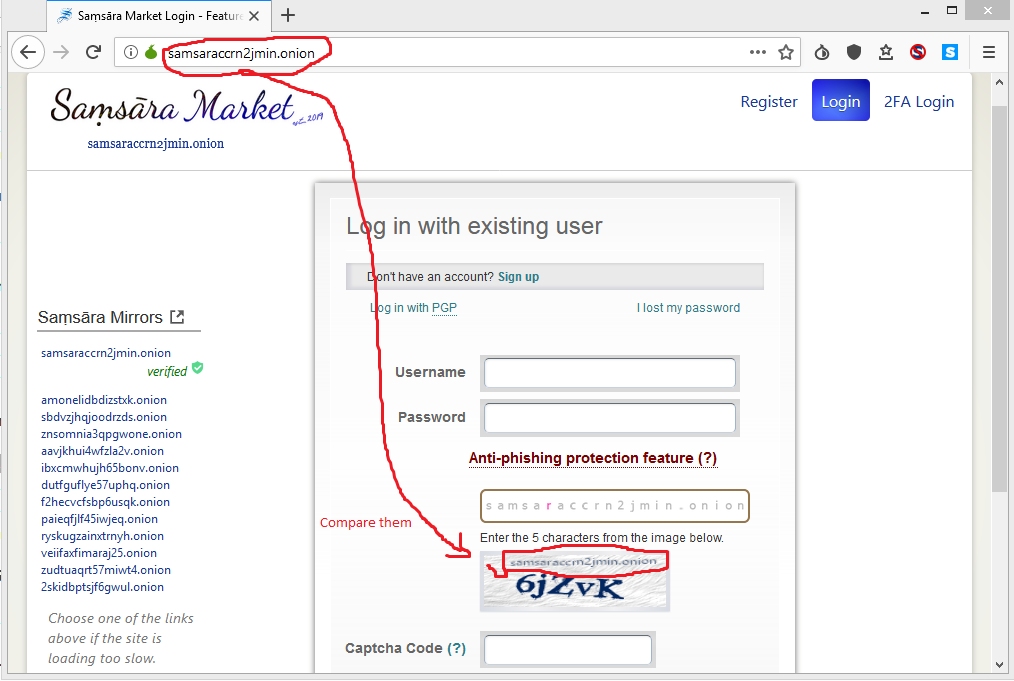 Enable Pgp 2 FA. It gives protection against simple phishing and password hacks. Pgp 2fa is very easy. If you have never used pgp key then simply follow our extremely easy Pgp Tutorial. I promise it's really simple, you'll be ready to use pgp within 2 minutes and you will definitely love it. To enable pgp 2fa, simply go to your profile page, add your pgp key and choose enable 2fa authentication from the dropdown menu and click on save changes.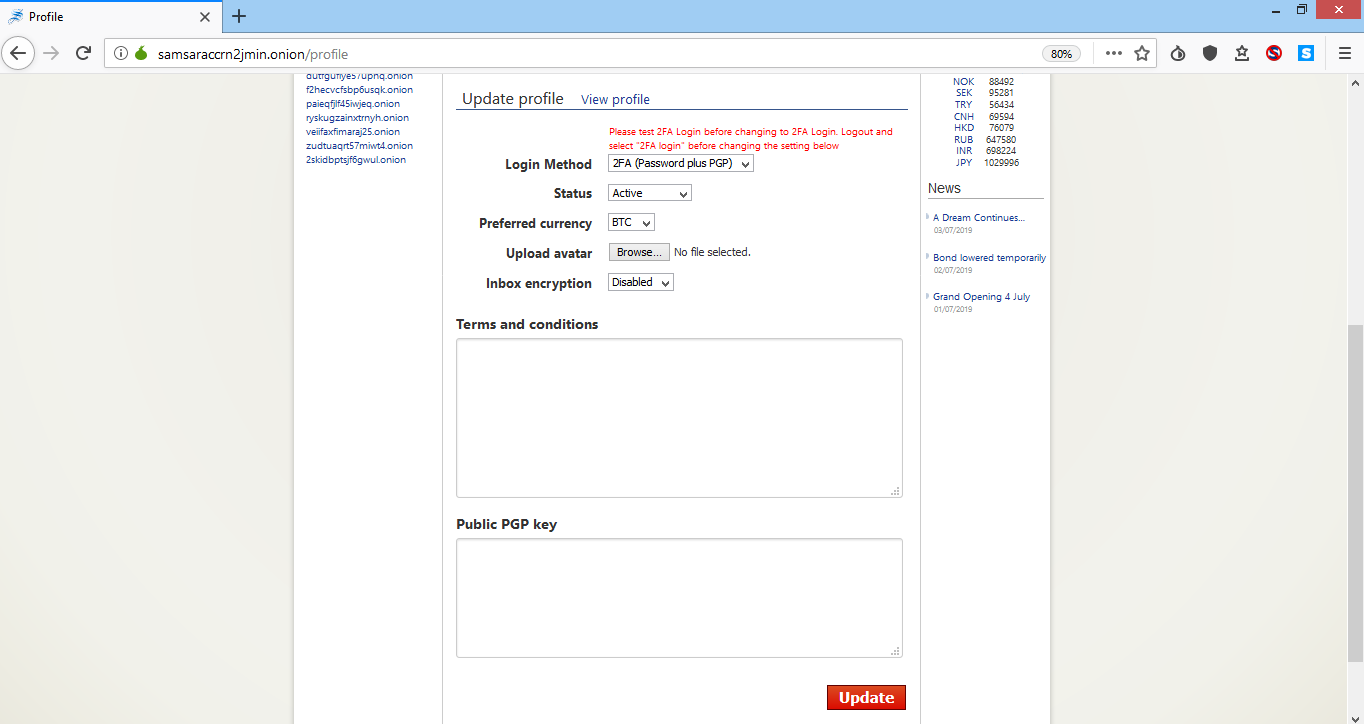 Never share your Pin especially when someone asks for it on the login page, password reset page or using a message pretending to be admin or support staff. You should share your Pin with staff using support ticket system only. You can access their support system by adding /support in front of their url.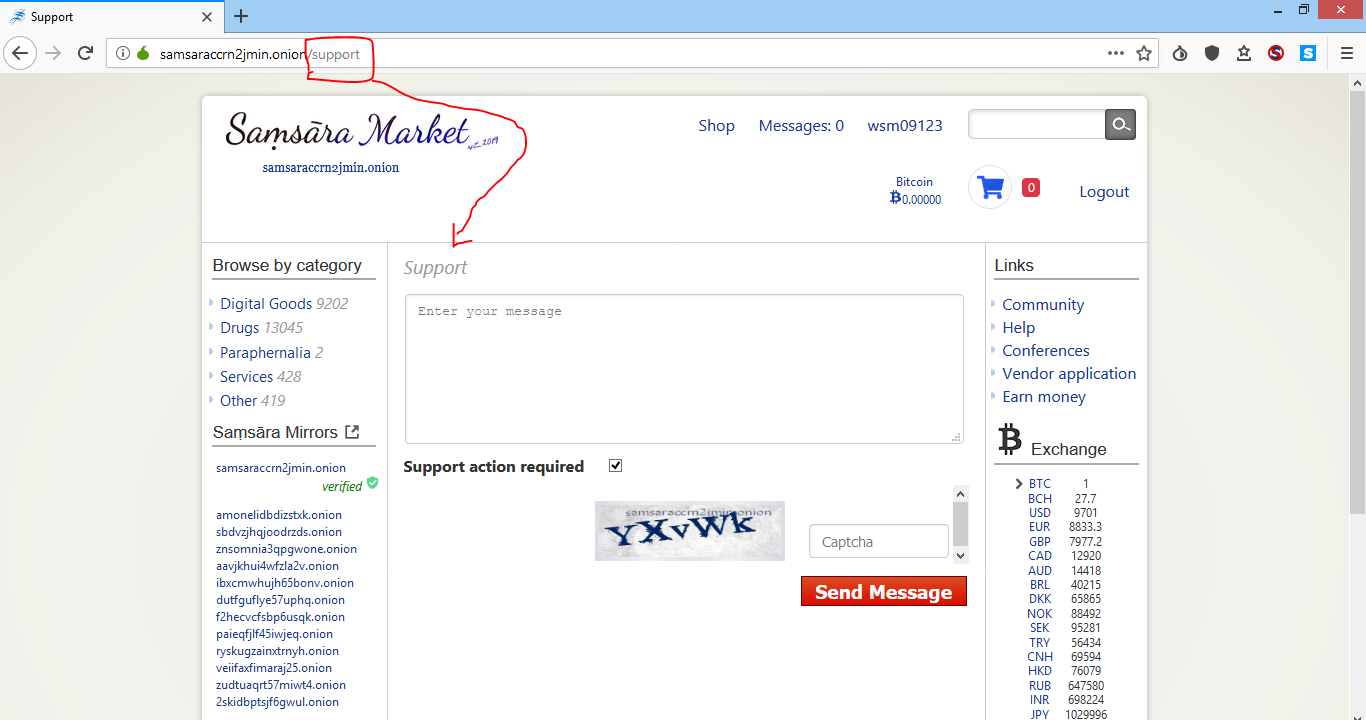 This is it, that's all you need to do to save your hard earned money going to some low life scammer. I don't think it'll take more than a minute of your life, So please follow this. If you need some advice, have some confusion understanding or need to share suggestions then feel free to share it in the comments section below. I am always happy to interact with you guys.
Thank you for your love and support,
Stay safe & Be Happy,
John Marsh