Today we have launched our new series where we will share with you weekly market updates, interviews with market admins and prominent figures. We know lots of competitors will try to copy & follow us but we dont care as you all know we are always the trend setters.
Bitbazaar, A secure Marketplace that has proved to be a solid market for a while is now offering free vendor accounts to users that want to join their platform as sellers, according to a new update by their admin. In the update the admin also announced to decrease the commission to 1% only to compensate the loss happened to users by apollon market's exit scam.
The dark web is currently suffering from a very bad time in the history of its existence, back to back exit scams happening in a short period of time has made the users to think twice before making any purchases on these markets. The lack of users trust is natural and the market admins are aware of it. Thats why they are introducing new features and incentives to bring back the users trust to normal levels.
What's Inside Bitbazaar Market
Bitbazaar Market is not a new player in the darknet world. It is a walletless market that works with direct deposits but that doesn't mean you'll have to send directly to the seller. It has an escrow feature that retains the money until the trade has successfully completed. There is an accountless feature which is a very new concept in the darknet markets. The accountless feature allows users to make purchase without the need to create a user account hence providing the most anonymous way of shopping on the dark web.
Bitbazaar also a Bitauction feature which is an ebay style auction system where the users can do bidding on certain products to acquire them on the price they believe is suitable. Multi currency support and multi coin deposits of XMR, BCH, ETH, BTC, LTC, DASH is available too.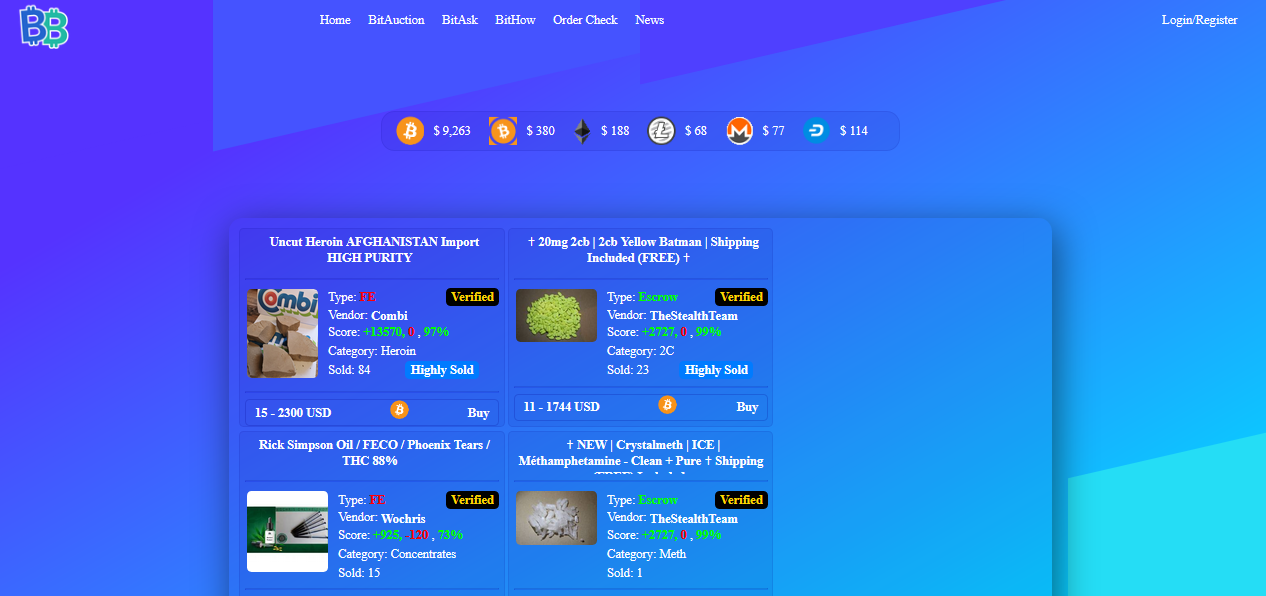 Nowadays wherever you go, you'll see an option to switch to Night mode. Most of the main stream websites have this feature including us. The only darknet market to have this feature was dream market. But now bitbazaar have this feature too and it works!!!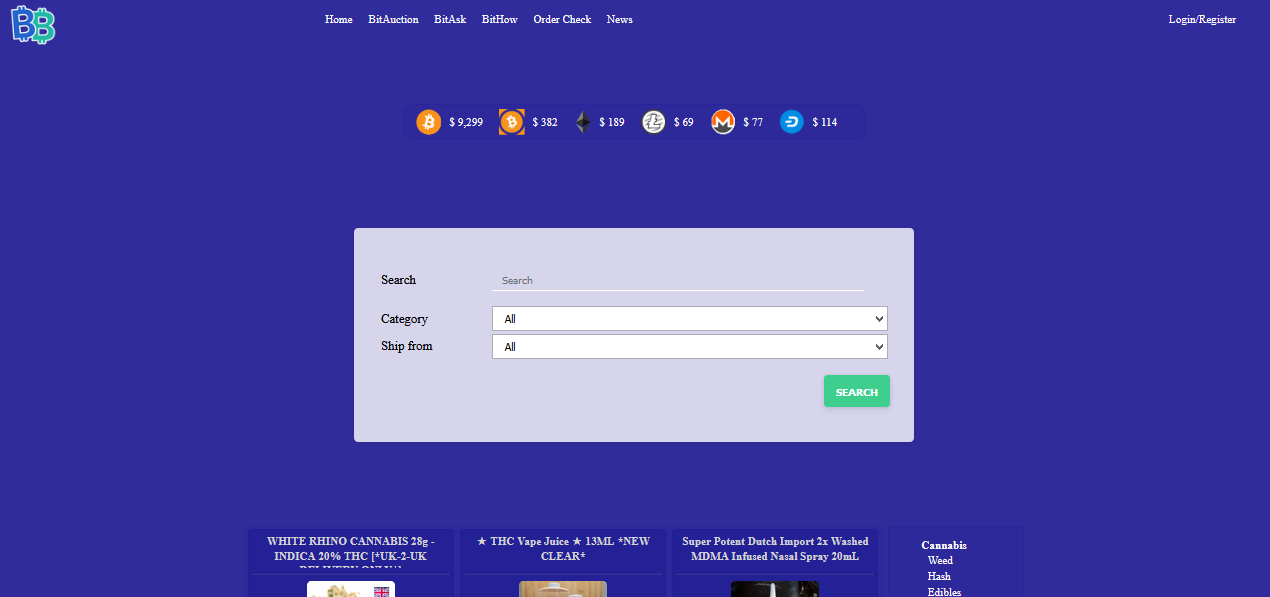 They also have forum too which is very rare for markets these days.
Current Market Situation
The market is currently performing very well and the speed is also very stable. Yesterday it went down for a while but overall it performed very well and successfully mitigated the ddos attack. The uptime this week was above 88% which is very good. This is the reason we guess this market is seeing a huge user influx as compared to others. They announced the implementation of multi language support which will be greatly beneficial for non English speakers to easily navigate the site and make purchases.
We have noted in our comments section that lots of users are very annoyed and frustrated by bad support of market staff. Either the markets have bad support or no support at all. So we wanted to see how well the support performs at this market. So we went ahead and created 3 different accounts, our goal was to ask support some questions and see if they reply. We got replies to all 3 of our accounts although one of them asked a stupid question and we weren't expecting any reply. The average reply time for a support ticket was under 12 hours which is very good.
Overall we saw this market perform very well this week and we are expecting this positive trend to continue. If it continues performing the way it is right now then in the next few months we may see it as the top market.