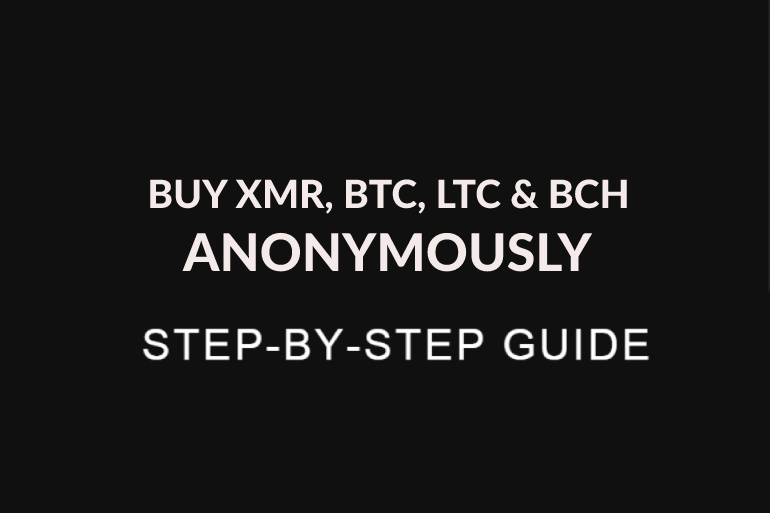 Disclaimer for authorities: This tutorial is for educational purposes. The opinions expressed within the content are solely the author's and do not reflect the opinions and beliefs of the website or its affiliates.
Introduction
Today i am sharing a hidden method that has been used by market admins, vendors and Big players for years to hide their money trail from authorities. I know many people will become angry at me for sharing this but i think this is the right time to let everyone know about this. This method is extremely easy, fast and secure. It will not only help you get your desired coin but will also make your transactions completely anonymous. No one will be able to trace your activity, transactions and purchases on darkweb. Now you can easily purchase any coin with your real identity (from any of your favorite site like coinbase, paxful, localbitcoins, binance) without a worry in the world and then use this method to make it anonymous.
Lets not waste any more time. First you should view Picture 1 and Picture 2. I have highlighted the fields and given their explanations. Although these fields are self explanatory but for your ease i have explained them for you.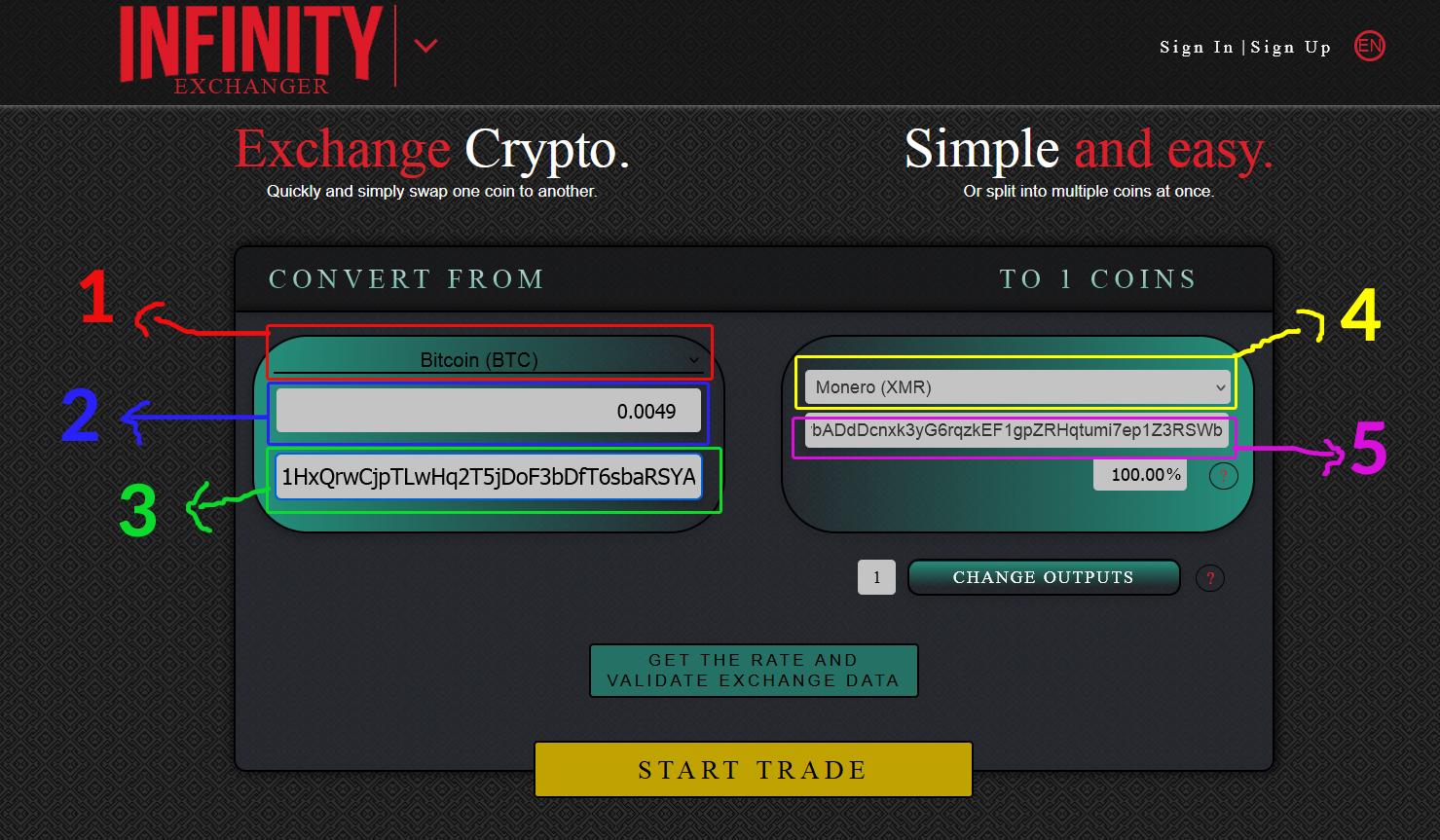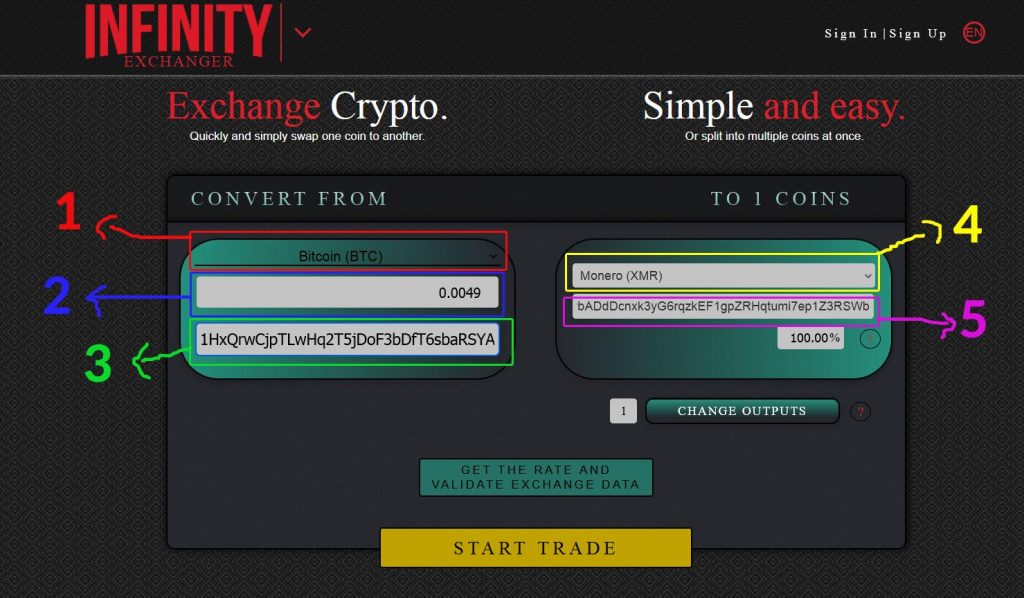 Explanations Picture 1
1 – Click on this field to choose a coin you want to convert. You will have a choice of btc, ltc, bch and Monero (xmr)
2 – The amount you want to convert
3 – Your refund address (it is just required in case the convertion fails so that the exchange can send your coins back to you although i have never seen a convertion fail)
4 – You can click here to choose the coin you want to convert to
5 – The address you want your converted coins to be sent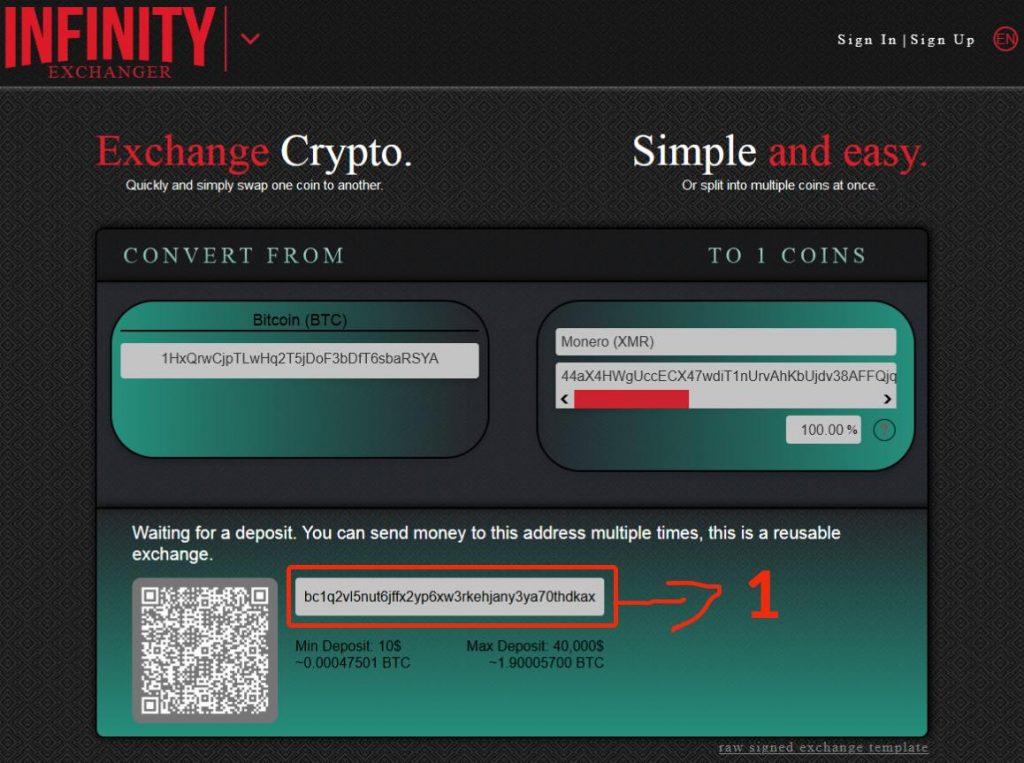 Explanations Picture 2
1 – This is your deposit address. You need to send the amount of coins you want to convert to this address so that exchange can convert it to your required coin


Explanations Picture 3
1 – Your exchange id
2 – The amount of coins you want to convert
3 – The amount of coins exchange will send to you
4 – It shows the status of your conversion
Lets Exchange Coins – only 2 steps
STEP 1: Open your tor browser. Visit this address exchanger.infinity.taxi and fill out all the fields as shown in Picture 1. For example if you want to convert 0.01 Btc to Monero sent to your alphabay wallet then choose Bitcoin (BTC) in field 1, 0.01 in field 2, your btc address (you can find it in receive or deposit section of coinbase, localbitcoins, paxful, Binance) in field 3, Choose Monero in field 4, your alphabay wallet address in field 5 and now click on yellow "START TRADE" button.
STEP 2: You will see a deposit address as shown in Picture 2. Send your 0.01 Btc to this address or whatever amount you have choosen in step 1. The exchange's system will automatically detect the deposit and will complete the coin exchange which can be seen in Picture 3 along with all the details of your transaction.
There is advance version of this guide that i will be sharing with everyone of you very soon. Feel free to post any questions related to this tutorial below. I will request John Marsh to answer all of your questions on my behalf.
Thank you everyone. Stay Safe.
C.Aliens